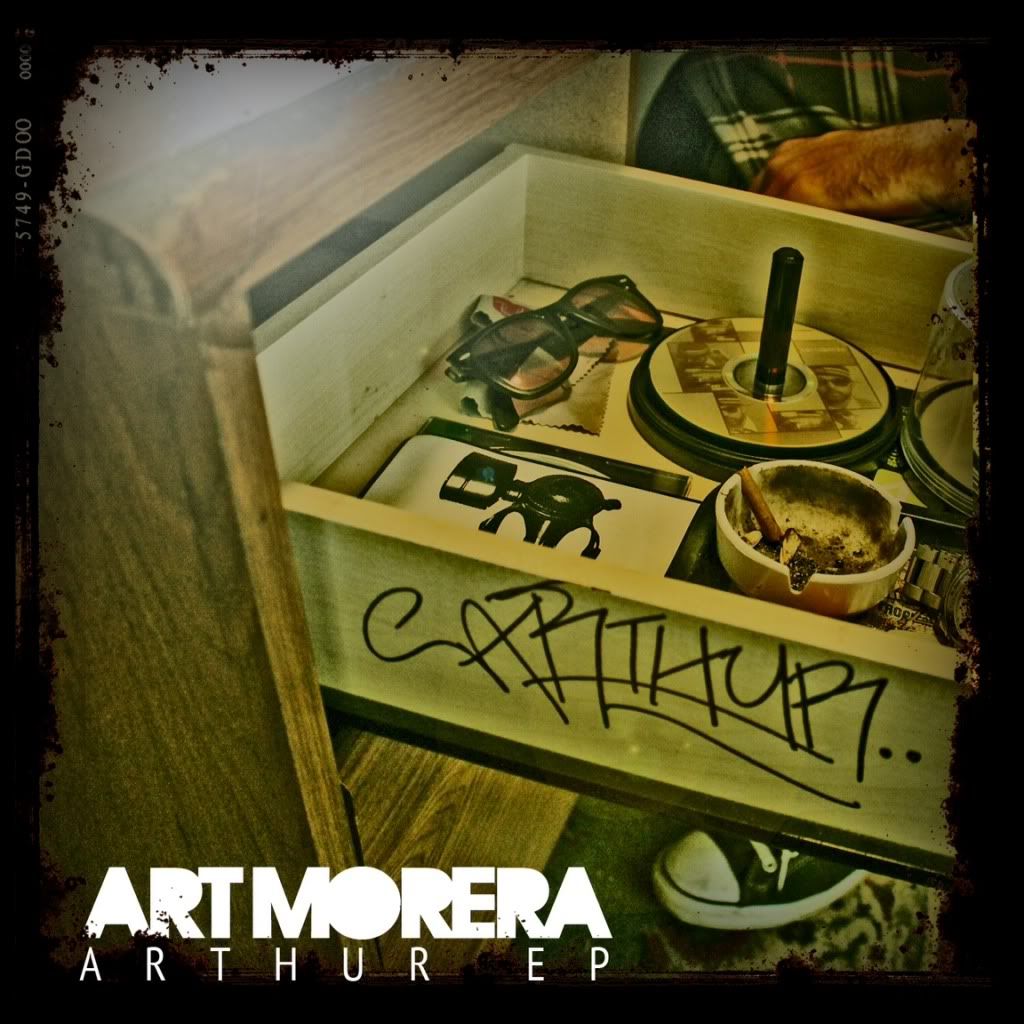 ART MORERA IS BACK AT IT AGAIN!! With the drop of his newest project "Arthur" (which was released back on, April 20th 2012,) he's once again aiming to captivate our attention with his laid back vibe, and deep lyrics. This 5 track EP following last year's release of his, "12:00AM" mixtape, is featuring production from masterminds: Ricky Banks (from the Blokaholiks,) The High Guyz, Draz, The Jake, and Nixon. I got the chance to listen to his tracks, and can definitely say that he won me over as fan. His free flowing beats and personal lyrics, allow us to become one with him, as well as make each track our own in some way.
Here are my Top 2 tracks!
Track 3 – Caught Up: Talks about how he was different as a child, and even though no one believed in him, he still had hopes of becoming someone in life. While time passed, and he was deeper into his journey, he wasn't expecting to get wrapped up within life itself. "Writing tracks on the side and getting side tracked; in a race against the clock about to watch time lap him, with a crowd standing behind the finish line clapping." Realizing that sufficient time had passed, he then chooses to pull himself together, and finish what he had once started. "It's been a minute, from when I started… but I will finish, I've been caught up."
Track 5 – Tell Tale Heart: Named after a short story (later turned movie) by Edgar Allan Poe in 1843, this track definitely hit home for me (as I know it will, to many of you listeners out there.) It's a very metaphorical story about love, that just makes it THAT much more interesting to listen to. Basically, it expresses how he was deceived by love, and how he dealt with not being able to love again. Within his story line, he talks about how if by chance the one that stole his heart kept him in mind, they would encounter sleepless nights reminiscing about the hurt and pain they caused him inside.
I definitely have to say that I've enjoyed my trip through Art Morera's, "Arthur EP". Wise Words: To those of you reading this right now, make sure to click the cover art above for your exclusive download, right to his bandcamp page!! You won't be disappointed, I promise!!